Your vehicle's brakes are the last thing that stand between you and an accident. Because of this, it's important that they're in the best shape possible at all times. If your brakes are exhibiting any of these warnings signs, consider bringing your vehicle in to Downtown Toyota for a checkup with our Service Department.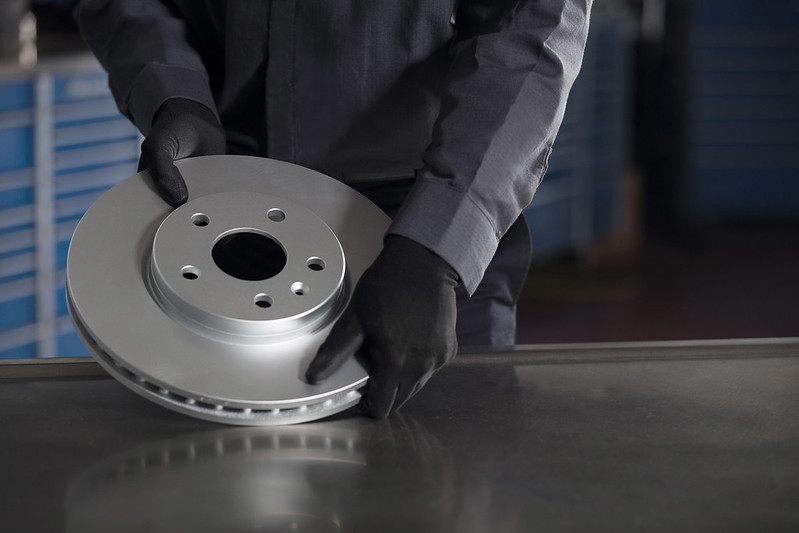 Do you hear a high-pitched squeal every time you brake? This is a sign that you need to replace your brakes.

Your brakes have a metal indicator built into them, which will give you a high-pitched audible warning when your brake pads need replacing.
If this sound occurs regularly, then you need to get new brake pads.
This sound isn't always loud enough to be heard over your radio, so turn your radio down on occasion to listen for it.
If your car has been sitting exposed to water, it's possible that this sound will occur for a short period of time. If the sound stops after a while, then you don't need to replace your brakes.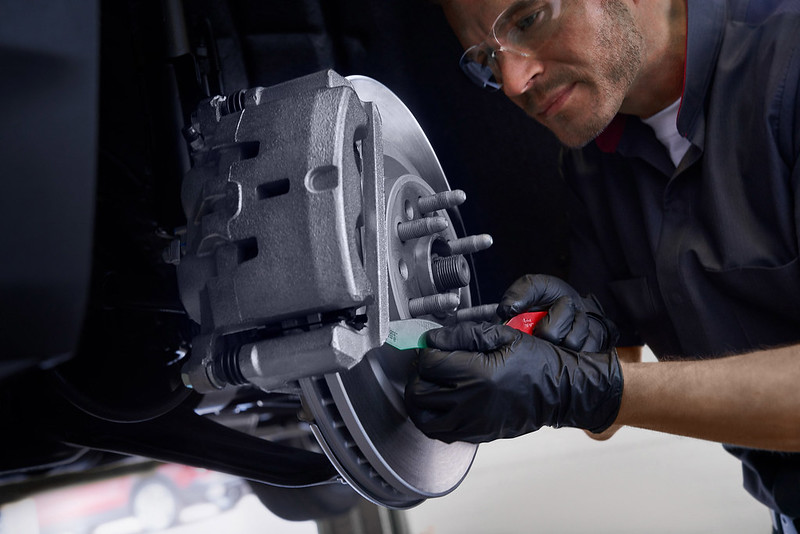 Your Brakes Don't Look Right
You can visually check your brakes for wear and tear, too. Simply look for them through the spaces between your wheel spokes.
The outside pad is visible, pushed up against the wheel's metal rotor.
There should be at least a quarter-inch of pad visible.
If there is less than a quarter-inch of pad, then your brake pads need to be inspected or replaced.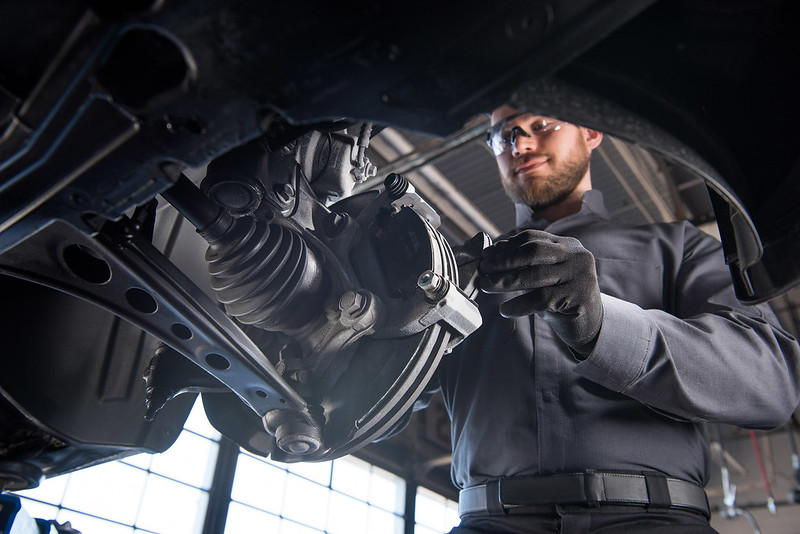 When you apply your car's brakes, if it pulls to one side or another, then it likely needs new brake linings.
Pulling can indicate that your brake linings are wearing unevenly.
It is also a symptom of there being foreign matter in your brake fluid.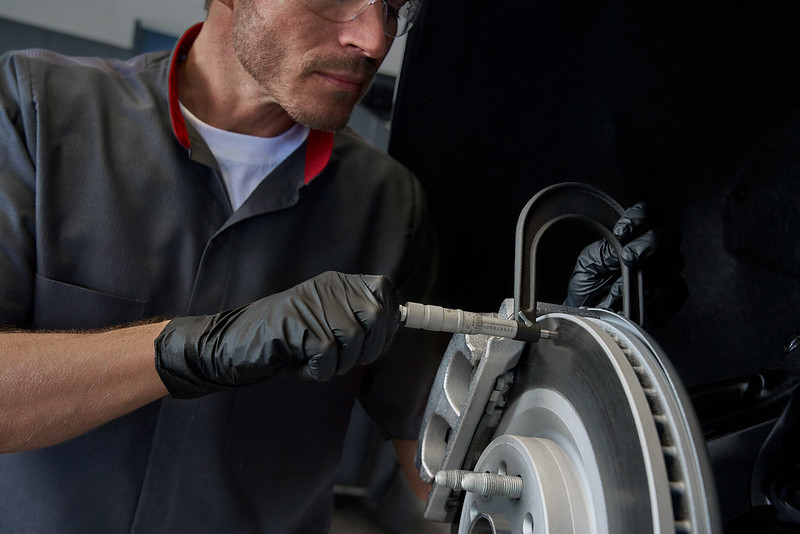 Your vehicle can vibrate for many reasons, but if this occurs while you're braking, it's likely an issue with your rotors.

Warped rotors can cause vibrations or a pulsating brake pedal.
Rotors become warped if you severely brake for long periods of time, such as driving down steep mountains or towing trailers regularly.