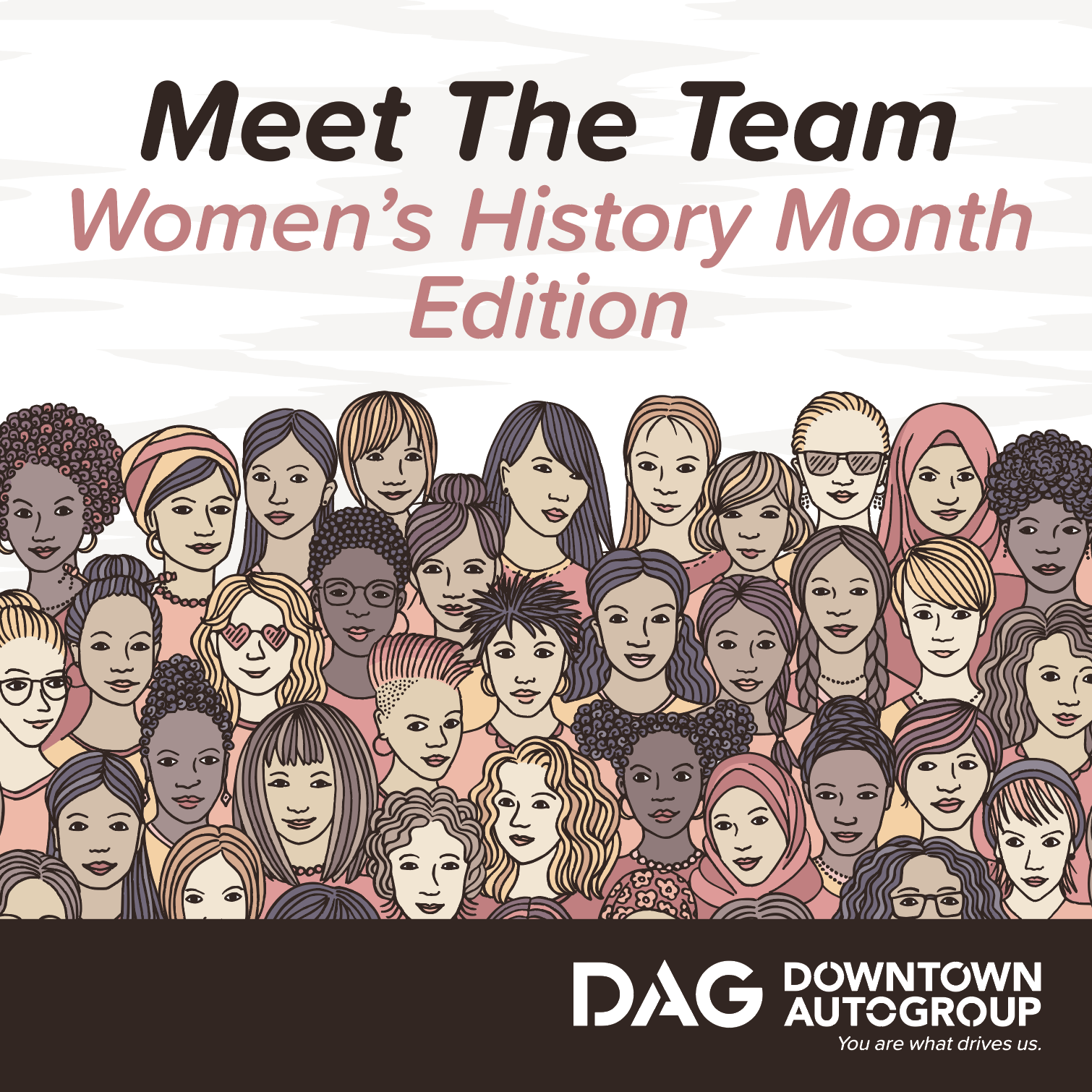 Originally from New Brunswick, Tonya studied business at University of New Brunswick, and went on to earn an MBA through a fellowship program at University of Western Ontario's prestigious Ivey School of Business. Her 15-year career in automotive finance includes positions at GMAC, the financing arm of General Motors, and ALG. To say that Tonya knows the automotive business is an understatement; her responsibilities have included designing monthly lease and finance programs...
Continue reading at dag.cars.
In honour of Women's History Month, we'd like to take this opportunity to recognize the talent, tenacity, and hard work of the women in our organization.

Our diverse female colleagues contribute immeasurably to the continued success of Downtown AutoGroup at every level of the group, from sales, to service, to business and finance. Their perspective and capability are indispensable, and their example to the young girls of the next generation is an inspiration.

Here we get to know Tonya Thompson, F&I Manager at Downtown Toyota, and DAG team member since 2018.