TOYOTA TEASES THE ALL NEW

SUMMERTIME? TIME TO TOYOTA
We've still got a great selection of our most popular models, ready for your summer road trip adventure! Take advantage of these incentives while supplies last!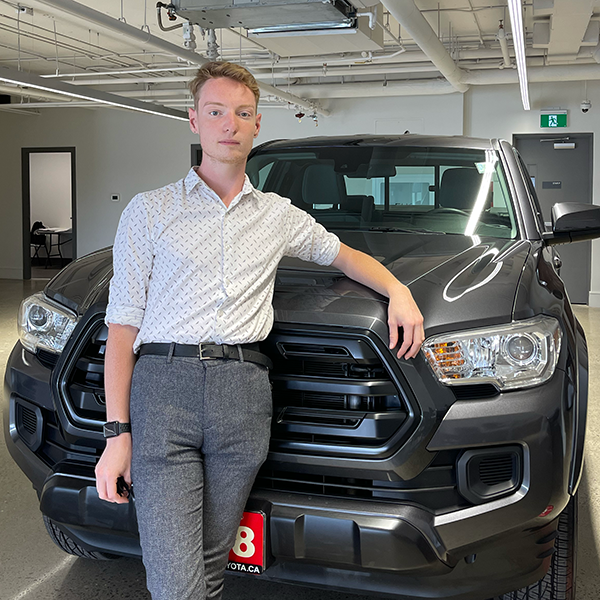 1.
Connor is originally from Scarborough, and moved to Downtown Toronto four years ago.
3.
Connor is a proud dog uncle.
4.
Connor has competed in swimming and gymnastics.
5.
Connor loves to travel, and hopes to visit Greece on one of his next trips